Our partnership gives you the trust you never knew you needed.
It's impossible to eliminate all construction-related hazards. However, Builders Mutual, is making every effort to do so. To minimize hazards, avoid penalties, and ensure the smooth running of your project, they provide safety instruction, risk management advice, and comprehensive insurance coverage.
Builders Mutual is an industry leader and an expert in coverage and safety education. Our visual identity expresses who we are succinctly and sets a graphic standard for all of our communications.
Builders Mutual is an American company that builds, rehabilitates, and compensates losses to its members. It provides insurance coverage exclusively for the building industry. It's not just a specialty; it is everything. Located in North Carolina, the company serves both the Southeast and the Mid-Atlantic. Builders Mutual is one of the leading insurance companies providing coverage to a wide range of industries in this field including residential, commercial, and industrial ventures.
The most comprehensive range of professional indemnity plans is offered by Builders Mutual.
Some of these are the following:
General Contractors
Architects
Painters
Engineers
Roofers
And Many Others
Builders Mutual provides two main product lines
Group Insurance Plan (GIP) and Individual Insurance Plan (IIP). Builders Mutual's Group Insurance Plan provides coverage for a number of common claims against property and is designed to protect the group's best assets - its owned buildings and properties. The Individual Insurance Plan covers workers compensation on site.
Builders Mutual insures its policyholders from various common sources:
Acts of Violence
Negligence
Death on the Job
Theft
Builders Mutual also offers another type of policy, the Builders Mutual Limited Policy, which offers additional flexibility to policyholders. With this plan, policyholders can choose a premium option that provides both benefit protection and lower premiums. In addition, policyholders remain eligible for additional discounts on their premiums if a new jobsite is developed and occupied.
Builders Mutual also participates in a number of other trade contractor programs. Builders Choice Program, Builders Mutual Partner Program, National Association of Builders Contractors (NACE) are a few examples.
Builders Mutual also participates in the New Economy Plan, a nationwide program providing discounted construction materials to small businesses.
Why Get a Quote from Builders Mutual?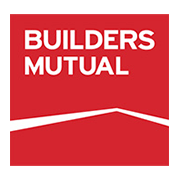 One of the largest writer of workers' compensation
A.M. Best rating is upgraded to A (Excellent).
Highly responsive claims teams
Multiple lines of commercial insurance coverage
Builders Mutual
5580 Centerview Dr
Raleigh, NC 27606
Call (800) 809-4858
Top Industry Programs
Amazon Delivery Service Insurance
Assisted Living Insurance
Agriculture And Forestry Insurance
Auto Repair Insurance
Courier Insurance
Contractor Insurance
Daycare Insurance
Education Insurance
Electrician Insurance
Excavation Insurance
Flooring Contractor
Home Health Care Insurance
Hotel Insurance
HVAC Insurance
Janitorial Insurance
Landscaping Insurance
Transportation Insurance
Office Insurance
Pay As You Go
Plumbing Insurance
Professional Insurance
Restaurant Insurance
Retail Insurance
Roofing Insurance
Staffing Insurance
Technology Insurance
Towing Insurance
Trucking Insurance